One woman's anguish and devastation were palpable when her child was pronounced d.e.a.d. Something extraordinary happened, however, when the youngster was placed in her arms to say goodbye.
Kingston Lane was destined to be a fighter from the moment he was born in 2020. A 24-week-old boy was born prematurely and spent several months in a Louisville neonatal intensive care unit growing and gaining strength.
Doctors prepared his heart and skull for life by performing multiple procedures. Brittany's young boy was her pride and joy. After he showed signs of gastrointestinal distress last year, she decided to take him to the hospital.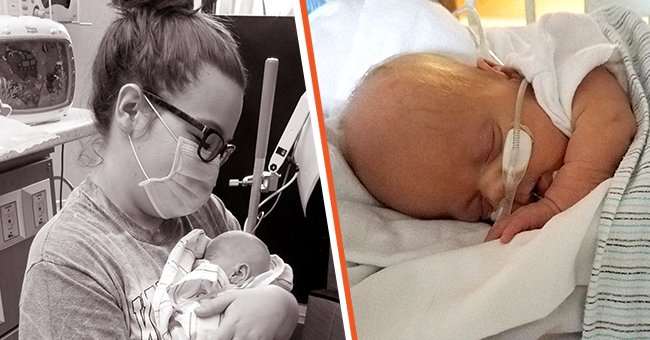 HE DID NOT HAVE A PULSE.
His body went l.i.f.e.l.e.s.s out of nowhere, and he got swelling on his skull. The shunt tube in his head was found to be defective, and his heart also had problems, according to medical personnel. They tried everything to save him.
Brittany mentioned:
"They came to the ninth one and said, 'Mrs. Lane, one more time, and that's all we can do for him.' He was absolutely blue, without a pulse, heartbeat, or temperature. He said, "It's freezing."
IT WAS A BLESSING
After Kingston's d.e.a.t.h was announced, his bereaved mother held him in her arms to bid him farewell.Everyone was stunned when the small one appeared a few moments later.. He clung to his mother as his pulse returned.
Brittany stated herself as follows:
"It was – I'm at a loss for words." It was nothing short of a miracle. "It was true."
I PROVED THEM TO BE WRONG.
His fractured shunt was quickly repaired by the medical team, who were taken aback. Brittany mentioned that her baby had proven many people wrong, which was yet another example of his tenacity.
Kingston had a rocky start to his health journey, but his remarkable comeback showed him that he still had a lot to live for.