On 11th July 2019, Joel Booth, 30, from Kalispell proposed to his girlfriend Kadie Latimer, 28 with the most romantic gift that she will never forget.
The pictures were taken at Montana's Glacier National Park when Kadie was modeling for local photographers. Joel was there with a golden retriever puppy when she turned around.
'When I first turned around, I was surprised to see him holding a golden retriever puppy – my first question was, whose was it?' said Kadie.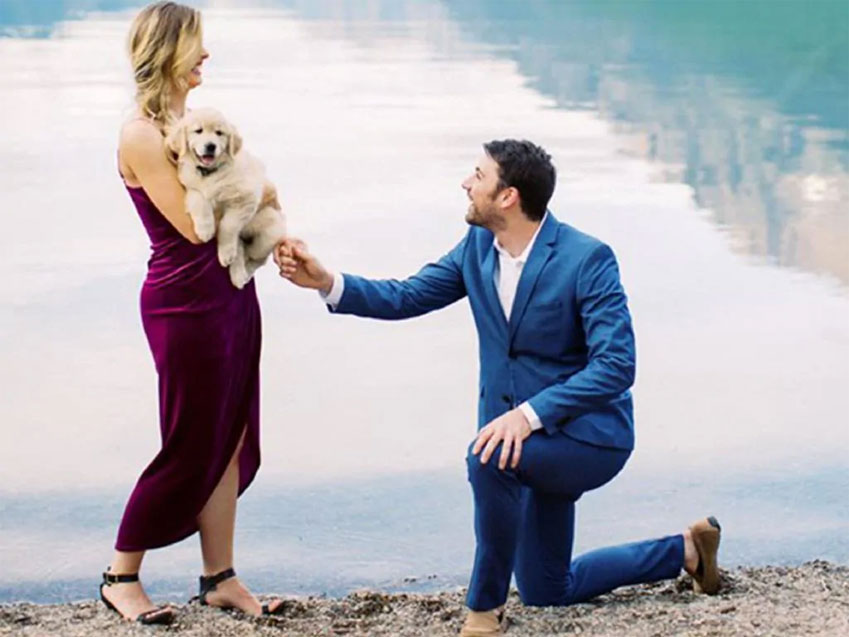 "When Joel replied, "This is our dog", I didn't believe him, especially since Joel is such a jokester."
"I asked if he had a dog, and he replied that it was our new dog. He then handed her to me."
She had a name tag that said "Kadie" on it, and I initially thought he named the dog after me, but when I looked closer, underneath it said "Will you marry me?".""
"At first, I thought Joel was joking, but then he got down on one knee, and I knew it was real. It was a wonderful experience!""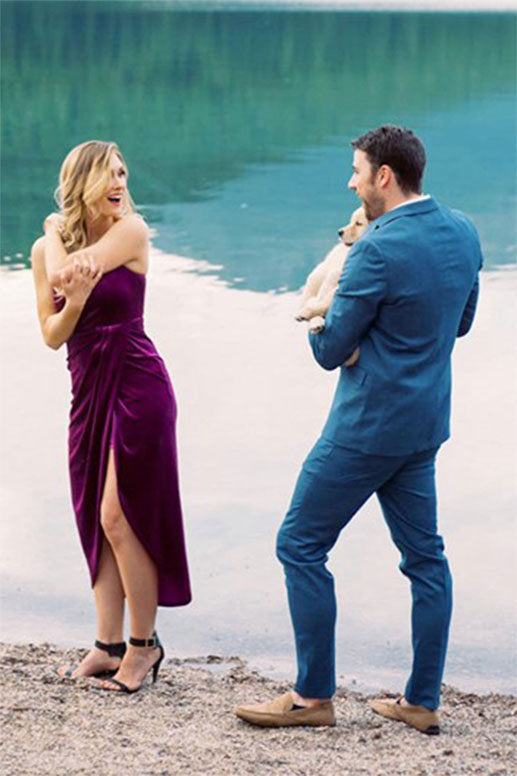 Kadie was on her way to her photoshoot at sunset when this proposal took place. Joel thought it would be the best time and place to propose to Kadie.
Joel said: "Kadie is special to me and I wanted to do something special for her that she would never forget."
Since I have had a male golden retriever named Jackson for three years, it's just been the boys."
Since I knew I was going to get the dog, I thought it was a good time to purpose."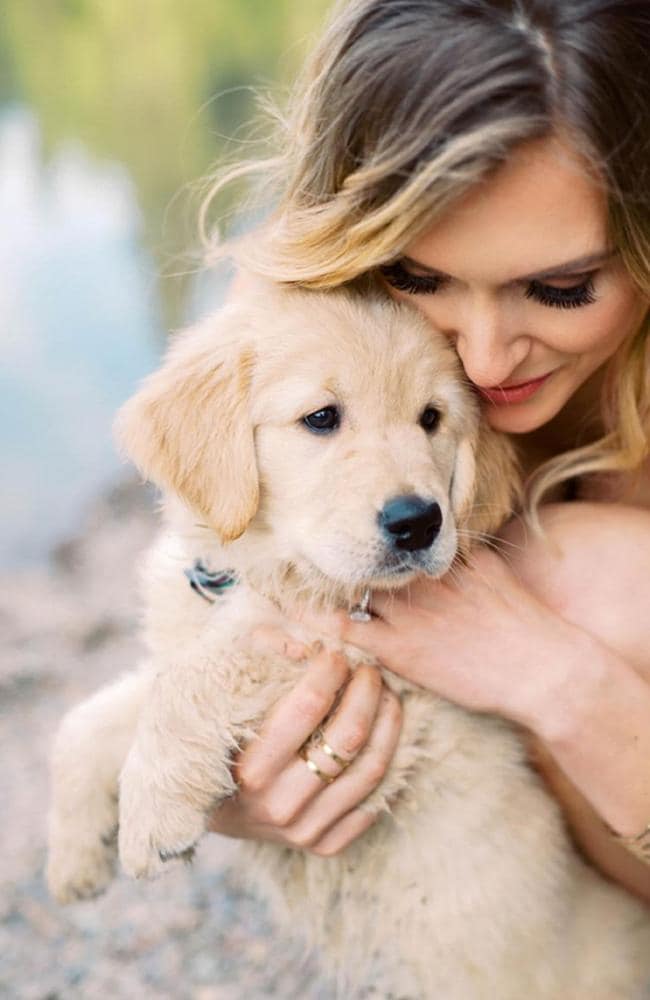 The photographers had asked me to model for them in the past, and Kadie has done some modeling, so I reached out to Jeremiah and Rachel to see if we could do a fake couple photoshoot, and they really came through."
"Kadie had no idea that it was all a setup – I had kept it up for a few months, but she hadn't noticed."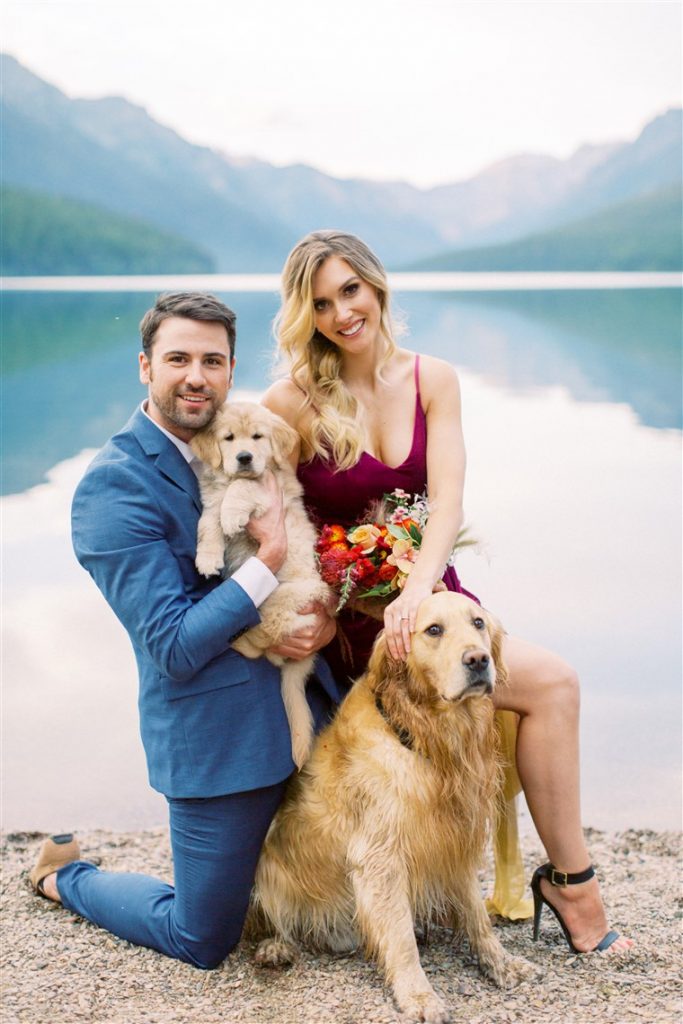 Bowie is the name they give to their new friend.
"I had no idea that night would turn into one of the most memorable nights of my life, and that I would be leaving with a puppy and a diamond ring," said Kadie.