Would you believe us if we told you that no one could correctly count the squares in this image?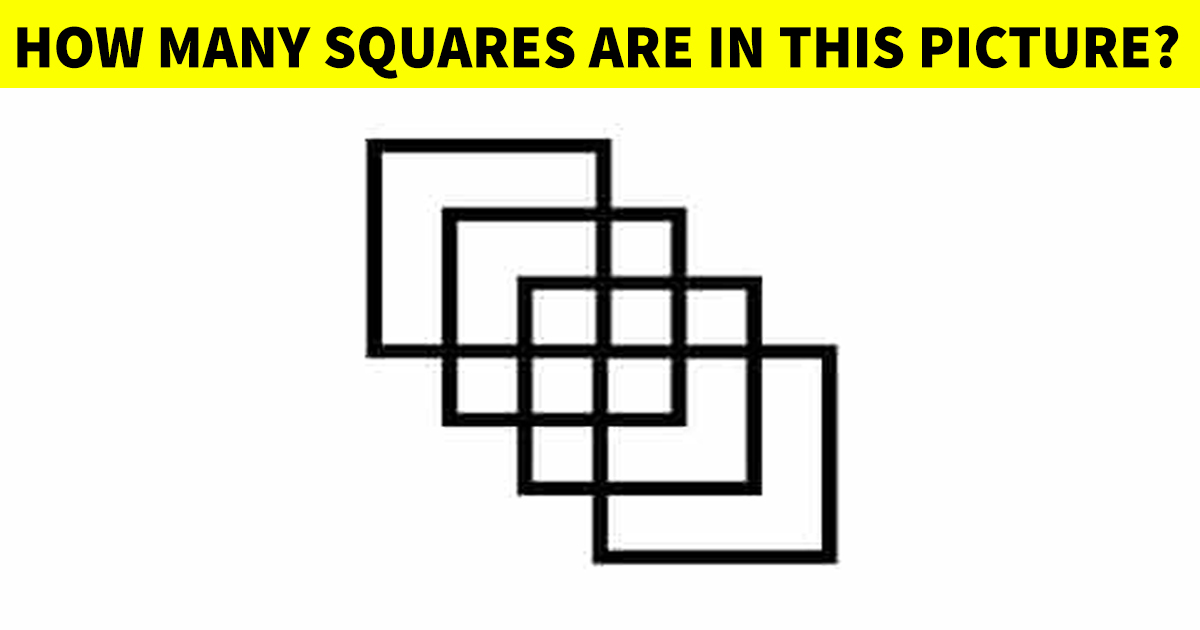 This puzzle might seem simple at first, but we promise it is challenging so many people. You will soon realize that this is a challenge that at first seemed impossible, but the more you focus, the better you'll become.
.
Take a close look at the image above. In this riddle, the makers are asking you to stare at the puzzling graphic and count carefully. When you have chosen your answer, don't forget to SHARE the article with others.
.
Are you done yet?
.
.
Let's look at our solution and see how close you came! Best of luck!
Correct answer: 15 individual squares!