At the age of 73, a woman in Ventura, CA, says she found true love.
Let me introduce you to Carol Mack.
Mack, who has worked as a nurse, attorney, and educator, shared a story on Twitter about finding true love at the age of 73 during a pandemic.
"Life is so strange. After nearly four decades of marriage, I never expected to be single at 70. And I certainly didn't expect to find true love at 73 at the height of a pandemic!" she wrote.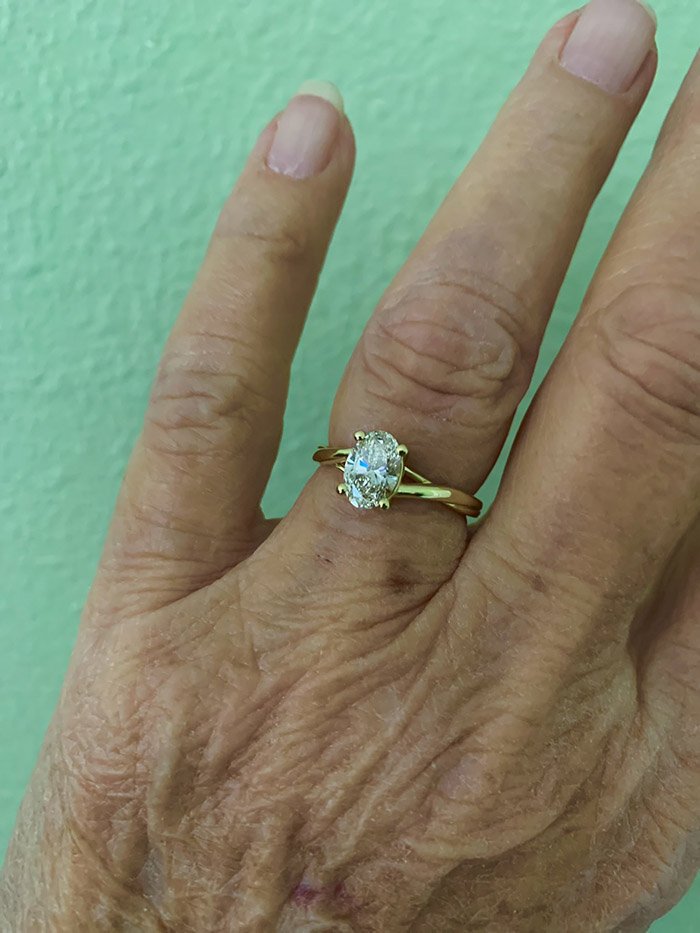 She included a photo of the engagement ring she received from her fiance in the good news tweet.
Mack said she tried all the dating apps but "got lucky" with Match.
My profile was up on Match and I received many strange responses, but I found one who was my age, a college professor like me, and with a similar faith tradition. It can happen, but I think it's rare!" she added.
Mack's post has more than 1 million likes and is giving hope to many people who are still looking for love.
Thanks for giving me hope." I am 36 and have never been married. Some think I am too old now to find the right man," wrote one user.
This gives me hope that the best is yet to come. "I was divorced during the pandemic," another wrote.
Thanks for sharing. Recently, I've been feeling so down, sure that my life will never recover after my humiliating and painful divorce. Another person wrote, "This gives me hope that life still holds some good surprises for me.".