Kindness is contagious, according to me.
A man in Australia recently ordered a delivery 14 minutes before the restaurant closed for the day.
He included a note with his order apologizing for the late-night request.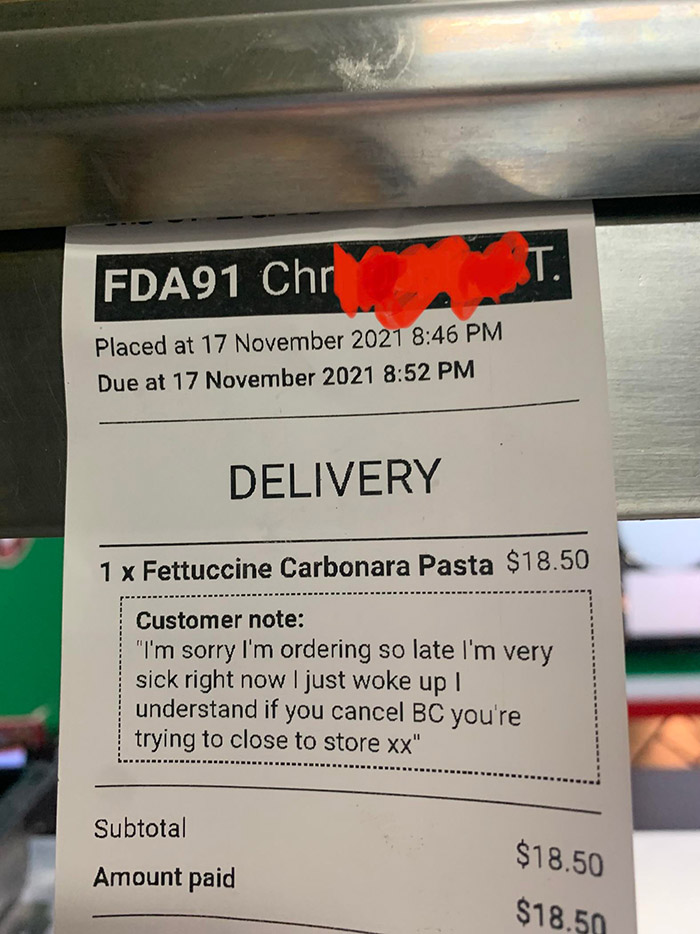 u/REDPURPLEBLOOD2 via Reddit
"I'm sorry I'm ordering so late I'm very sick right now, and I just woke up. I understand if you have to cancel [since you're trying to close the store," the note stated.
The employee in charge of the order was touched by the note, so he decided to repay the customer's kindness with some of his own.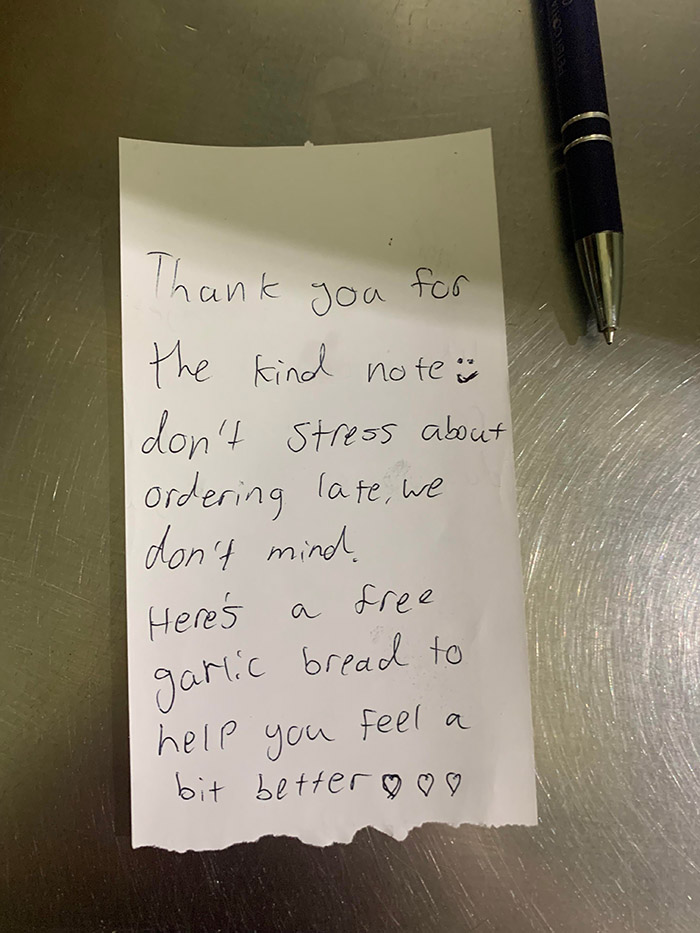 u/REDPURPLEBLOOD2 via Reddit
Two notes were written to the customer and a free order of garlic bread was given to him.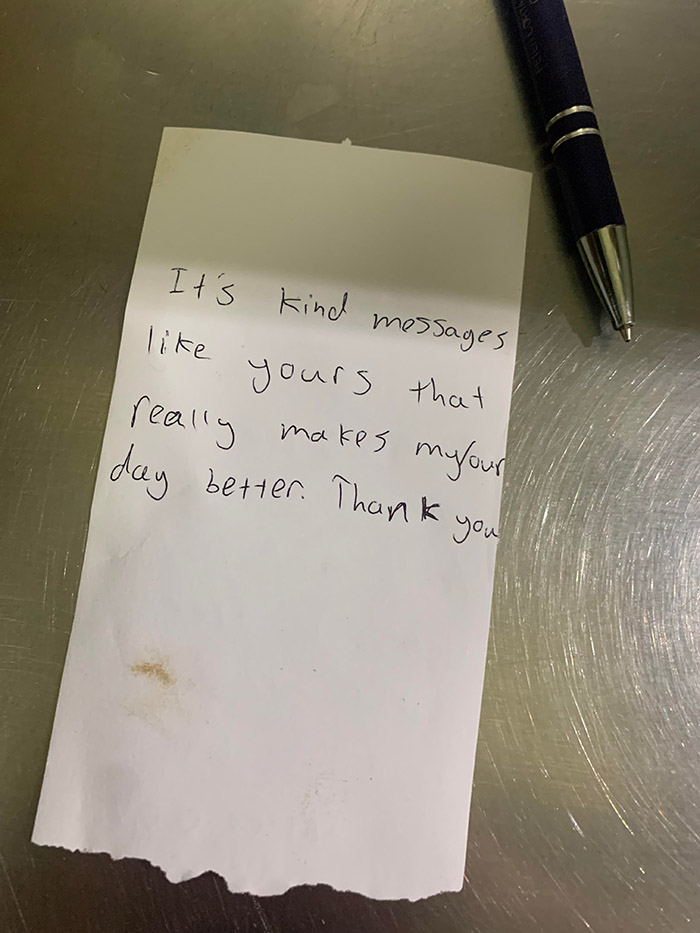 u/REDPURPLEBLOOD2 via Reddit
A restaurant employee discovered later that the customer had written a 5-star review about the restaurant on Google.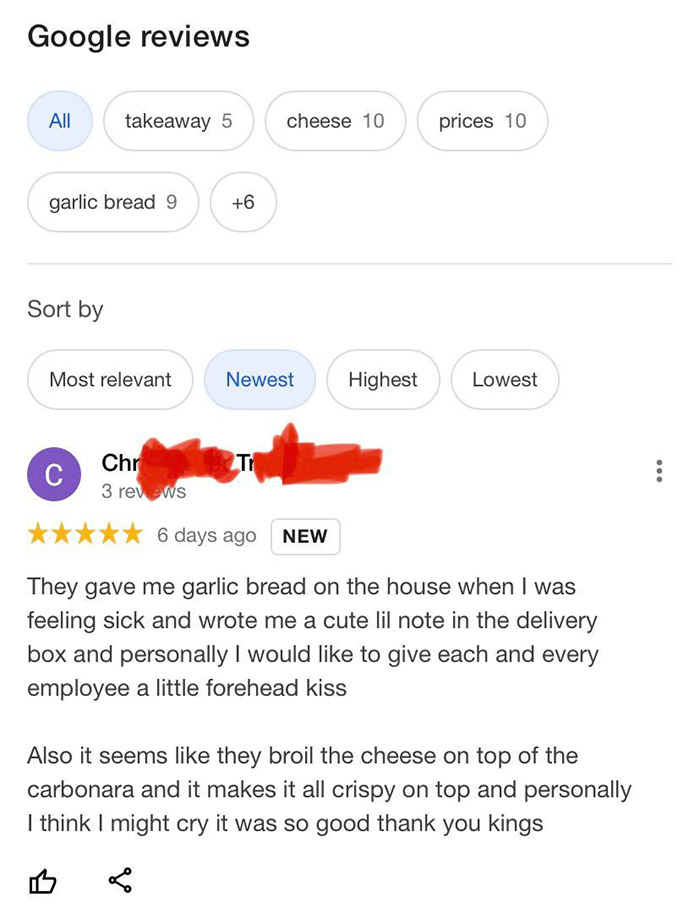 "I would like to kiss the foreheads of each and every employee."