'Goodnight, honey,' were the final words he spoke to her. : Woman captures precious final moments of grandparent's 60-year love story
I witnessed something beautiful during the last few months of my grandma's life.
The love between my grandparents was unconditional.
I used to tease my grandpa by saying that grandma did everything for him and he couldn't live without her.
Last year, the roles were reversed.
As a result, I have realized that the most romantic love story isn't Romeo and Juliet…
However, it was grandma and grandpa who grew old together.
It's grandpa sticking by grandma during the most trying time of her life.
As she underwent six rounds of chemotherapy, he learned how to prepare meals, do laundry, and cook for her.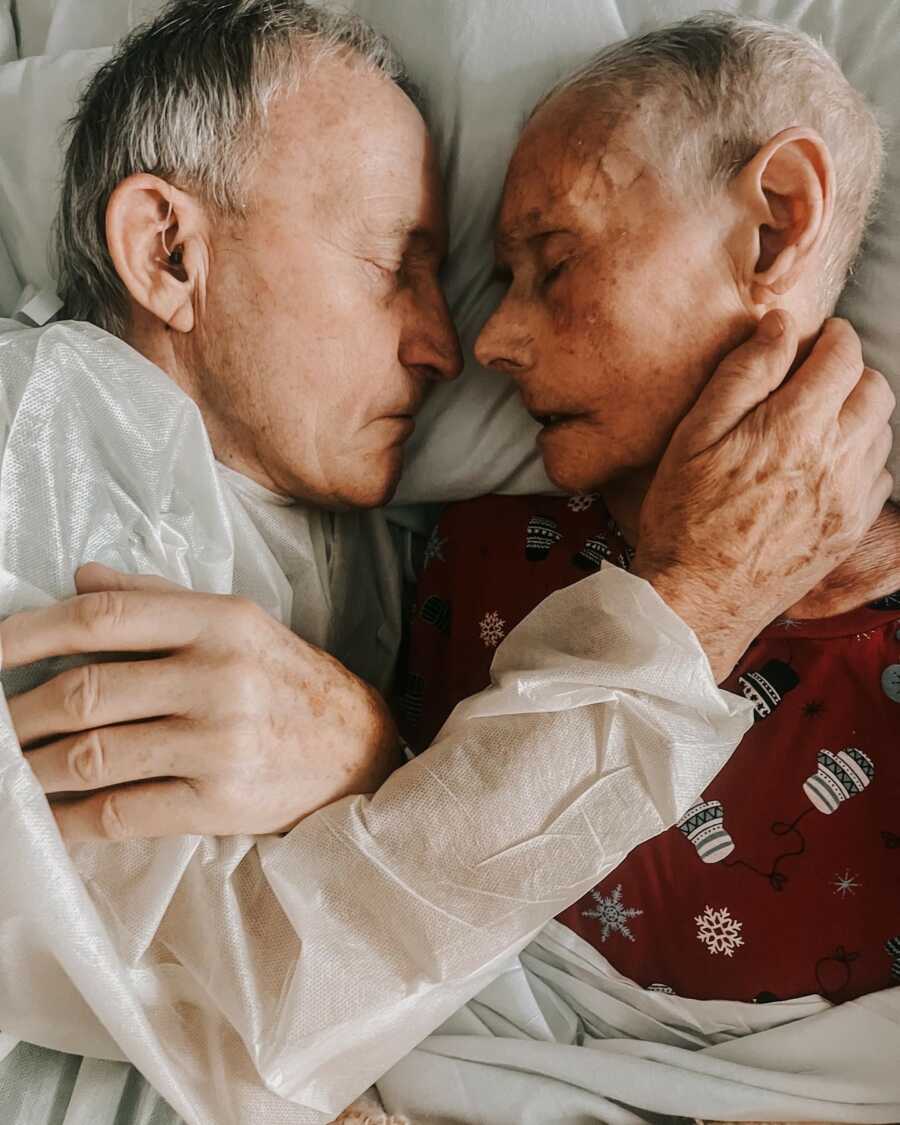 This is grandpa holding her hand.
He attended every doctor's appointment.
He wouldn't leave the house unless someone took his place, as he didn't want her alone, even for a few minutes.
It's the hospital staff awing over his devotion and saying how much everyone enjoyed watching them together, including the people in the waiting rooms.
He was by her side every single day while she was hospitalized and every day while she was in hospice.
He is calling me to ask me to help him make signs and decorate the house because he thinks she is coming home soon.
He rubbed her face, kissed her forehead, and held her hand at every opportunity.
Taking it all in.
Every time he felt that she might be uncomfortable, he welled up with tears because he couldn't bear the thought of her being in pain.
"She is more beautiful than ever before.". Doesn't she look beautiful?''' he'd say.
After multiple strokes and as her body weakened.
He continued to tell her how beautiful she was every day.
They had that kind of forever love, the kind we all aspire to.
In a few weeks, they will be celebrating 60 years of marriage, and yet, 60 years would not have been enough.
It was his last words to her, 'Oh you're so precious, goodnight, honey'.
Seeing the way he loved her is such a powerful reminder to choose wisely.
Choose a friend who will still be your absolute best friend 60 years from now.
Who will still be holding your hand during the best of times, but most importantly during the worst of times.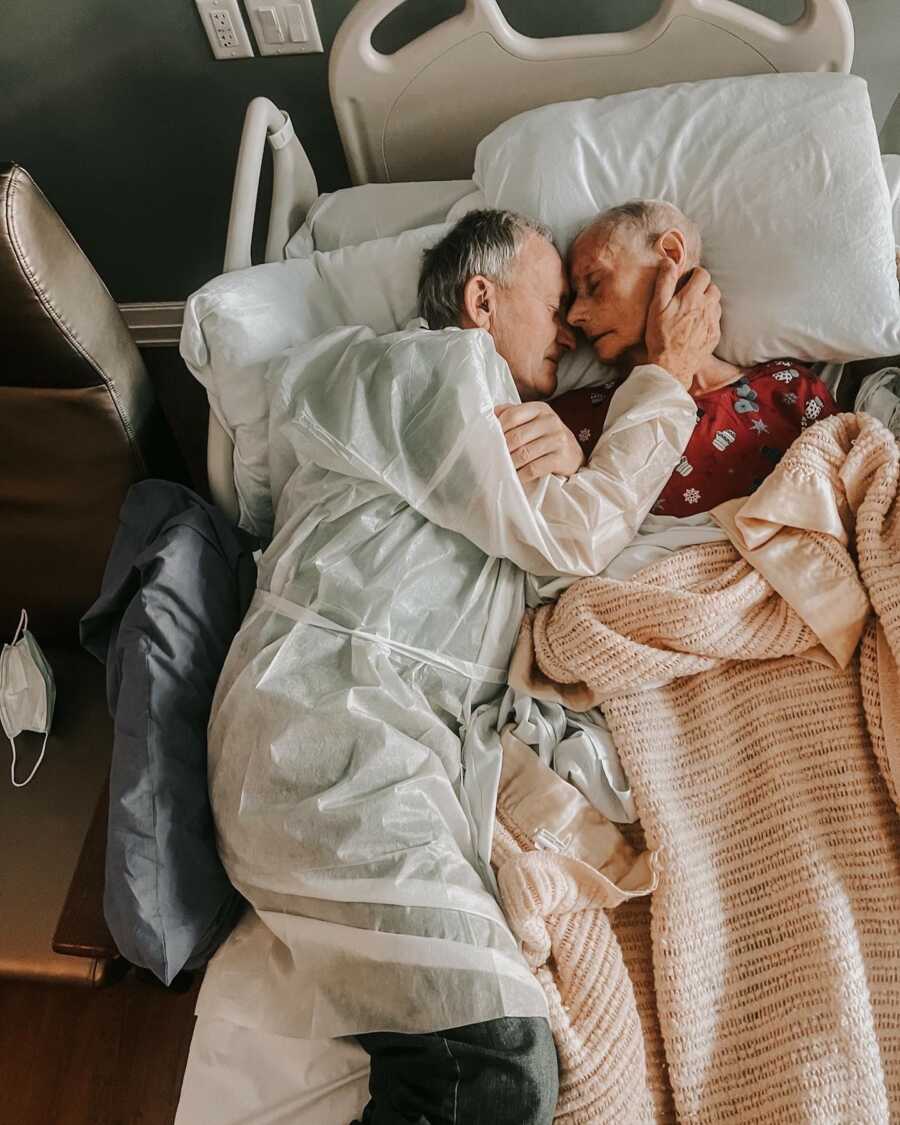 Someone who isn't embarrassed or shy to express their love.
Someone who proudly says, 'She's the most beautiful thing and I love her so much,' in a room full of other people.
That's love.
They met at a cycling club in England when they were in their 20s, and I think it's safe to say they ran the most important race together.
Through all of life's uphill climbs, they cycled like hell.
As a team, they never gave up on each other and cheered each other on when one felt tired or defeated.
Together, they won the greatest race of all, a life full of love.
What a blessing it has been to witness this beautiful love story and to be able to capture one of their last precious moments together."